UMCA President-Elect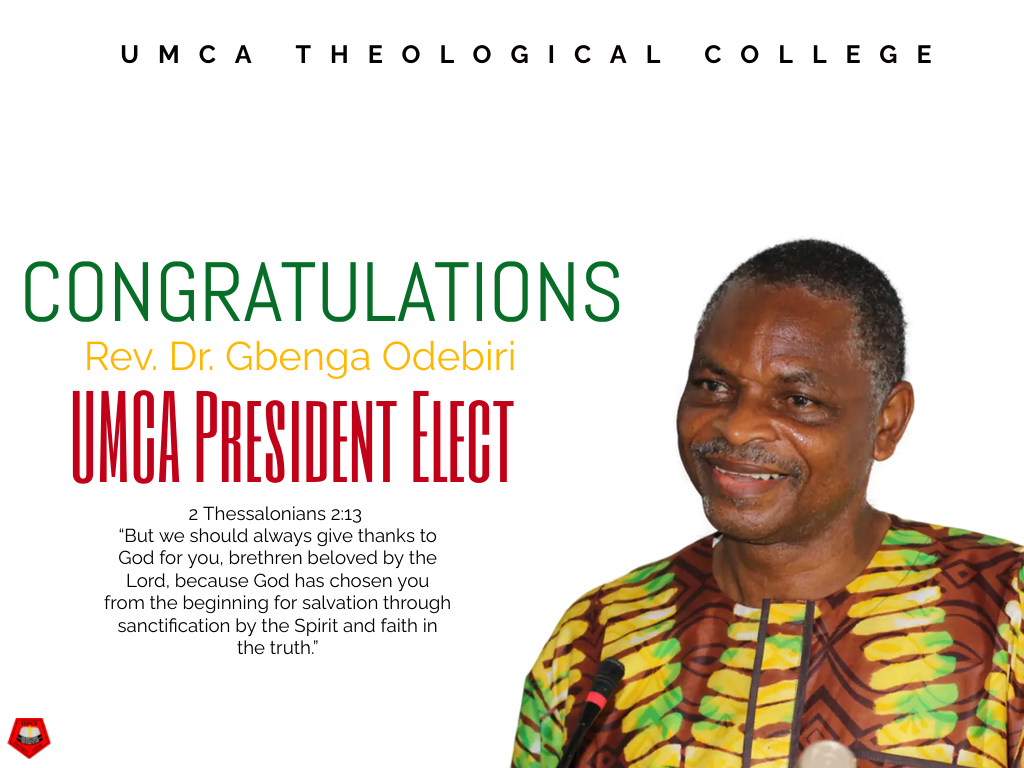 The Provost, the Governing Board and Staff of UMCA Theological College felicitate with our Father, Mentor and Indefatigable Leader - THE REV. DR. 'GBENGA O. ODEBIRI, on his appointment as the New President-elect of the United Missionary Church of Africa.
Thank you, Sir for taking your place in God's Purpose and being resolute in your convictions about the Ministry you have received from Him. You remain to us a worthy model of Nobility, Integrity, Excellence, Service and Committment.
We pray that you are forever kept in the center of God's Will, the Lord upholding you by the strength of His mighty arm and delivering you from wicked and unreasonable men who have no faith; the Lord fulfills His counsel through you as you fulfill your course with Joy and in optimum health, in Jesus' name!
We Love and Celebrate you, Sir!